Loadpoint has a long history of providing innovative dicing solutions and services to a global client base
Machine dicing stands at the forefront of today's technology. Loadpoint is a leader in the field, with a reputation as a pioneer of dicing solutions. Serving a global clientele, Loadpoint merges innovation with precision, from silicon wafers through to optics and ceramics. We have a range of advanced machinery on site and take advantage of our unmatched expertise to solve complex problems.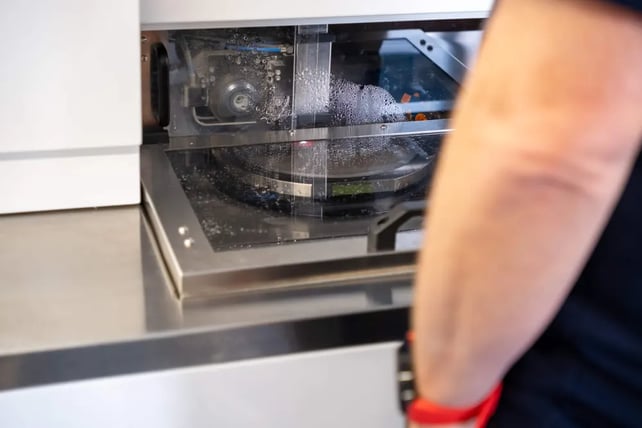 Our capabilities include
Up to 12inch capability.
Loadpoint operate several 6", 12"and heavy duty dicing saws.
Cut depths from 0.010mm to 55mm
Core drilling and large diameter glass disc production
Resin potting / backfilling for sonar arrays
Post-dicing cleaning (spray and ultrasonic)
3-axis optical measurement
Loadpoint's philosophy is to be flexible to customer needs, if you have a new or specialist project please contact us and to discuss how we can help.
Materials / Jobs processed:
Glass plates with / without chrome masks
Silicon wafers
Carbon graphite block and plate
PZT arrays – sonar, ultrasound
Optical components / photonics
Ceramics – plate, rods and profiles
Speciality and high value metals for the electronics industry, e.g. Molybdenum & Iridium
Electronic component singulation / FR4 boards
MEMs structures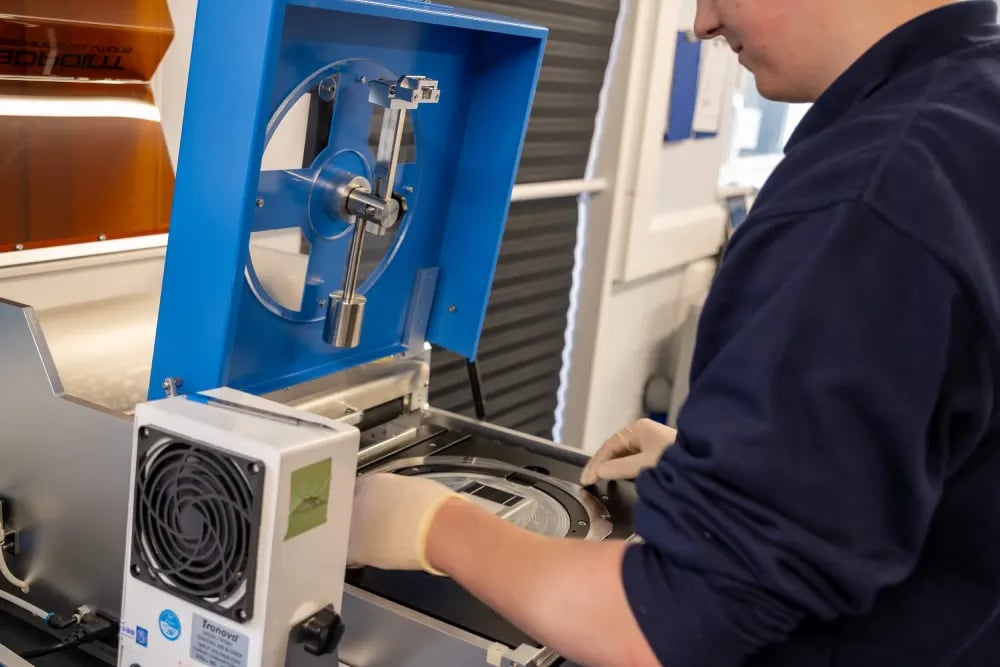 Work holding and packaging availability
Dicing Tapes
Standard dicing tape: low, medium and high tack blue tape
UV Tapes: standard UV wafer tape. Package / singulation strength thick tape
Green tape – for adding additional thickness to standard dicing tapes
Wax
Mounting Plates
Graphite, glass and stainless steel
Chucks
Ceramic vacuum chucks, metal vacuum chucks, mechanical chucks, magnetic chucks, tapeless chucks. We also have the in-house capability to design and manufacture bespoke chucks to suit customer requirements