We have a full range of paint spraying spindles to suit all major OEM application for electro-static rotary atomizers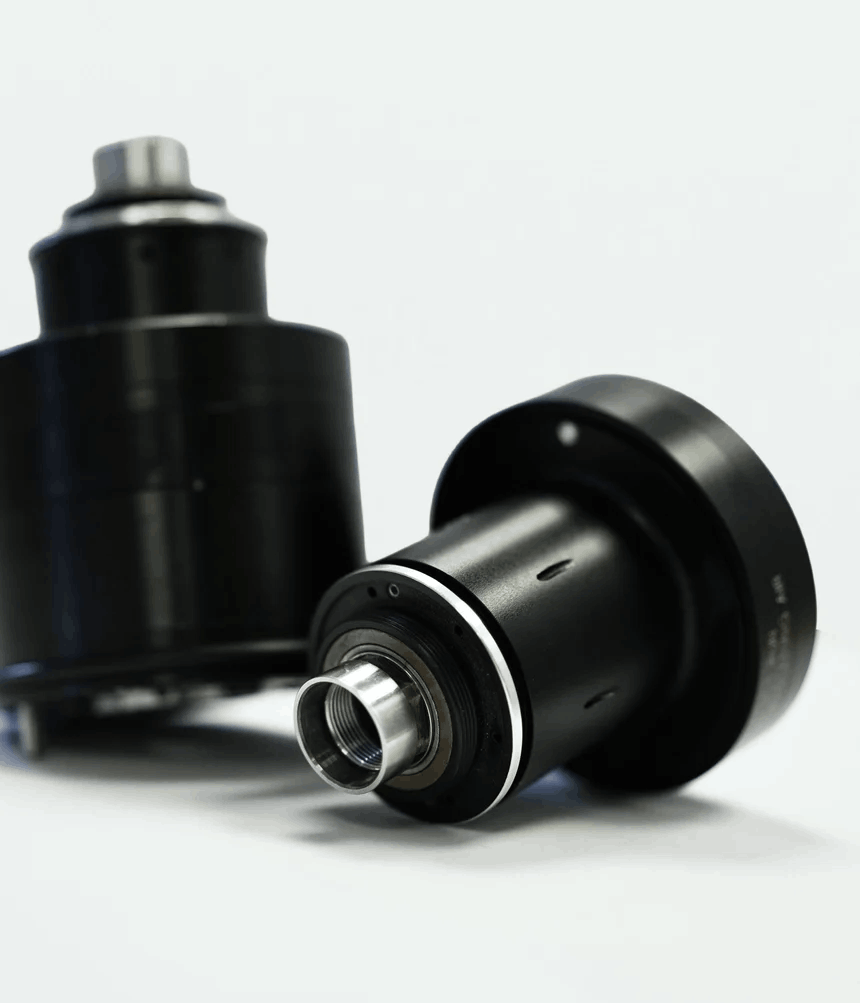 First introduced in 1983 Loadpoint paint spraying spindles are subject to continuous development to meet new and ever increasing demands of the automotive industry.

All spindles are driven by axial flow air turbines which allows the use of higher paint flow rates and provides rapid speed recovery in response to paint overflow. Axial flow turbines also give rapid acceleration and braking to minimise downtime during changeover.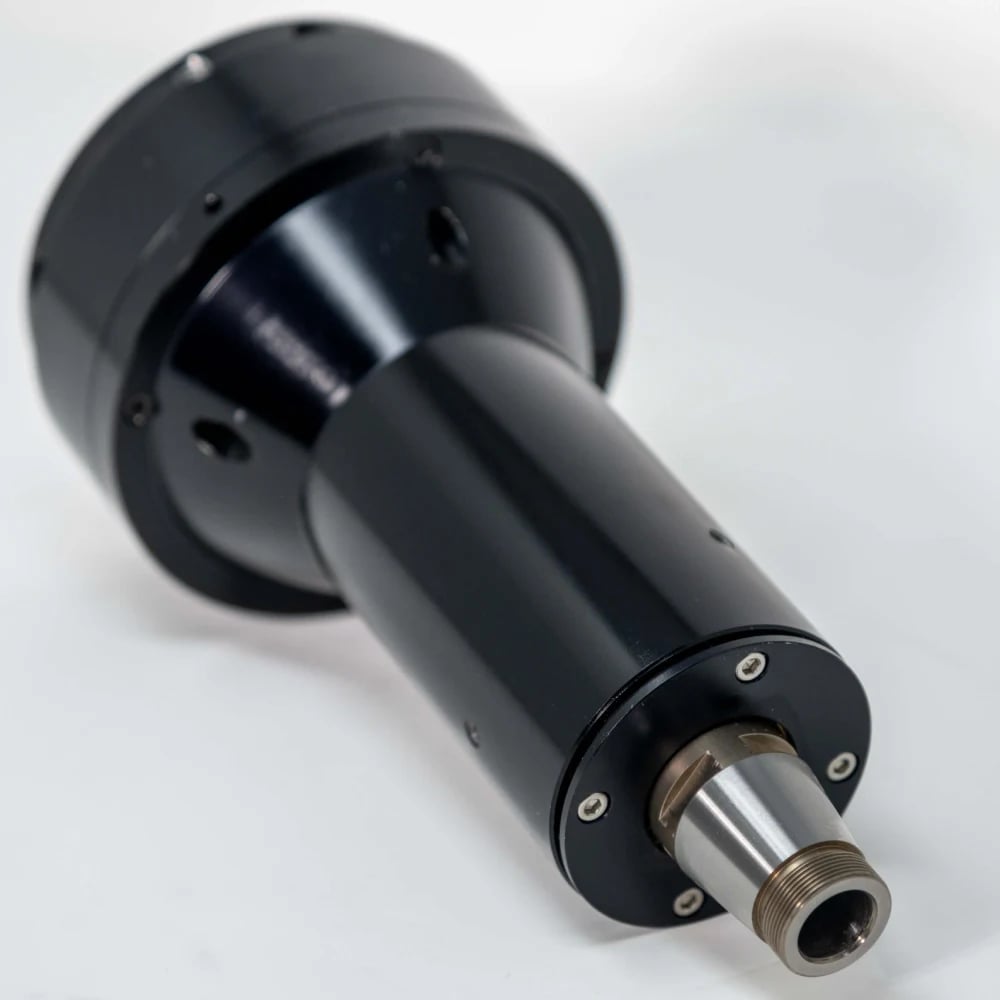 Spindle designs are robust. They feature a unique bearing suspension system designed to be tolerant of balance issues. Spindles are manufactured from durable materials to increase crash resistance and minimise bearing surface damage in the event of air pressure failure.

Our spindles have been rigorously tested in robot applications and their strength and durability proven in service.

A range of spindle designs are available to cover speeds to a maximum of 100,000 rpm and bell sizes to a maximum of 70 mm diameter.

We also offer spindle repair, bell manufacturing and balancing services.
+ 60,000 min-1
+ Water cooling
| | |
| --- | --- |
| Air Supply Pressure | 6.0 Bar |
| Air Consumption | 50 Litres/min |
| Maximum Speed | 60,000 R.P.M. |
| Axial Failure Load | 16.6 Kgs |
| Radial Failure Load at 'P' (Static) | 18.1 Kgs |
FAQs
What are air bearing paint spraying spindles, and how do they work?
Air bearing paint spraying spindles are precision air turbine driven spindles designed for paint application with exceptional accuracy and uniformity. They work by utilizing air pressure to create a frictionless air film between the spindle shaft and the bearing, resulting in ultra-smooth rotation and precise paint distribution during spraying. They are lightweight with a unique suspension system to enable use on fast-moving robots.
What types of paint materials can be used with air bearing paint spraying spindles?
Our air bearing paint spraying spindles can handle various types of paint materials, including solvent-based paints, water-based paints, coatings, adhesives, and specialised formulations used in a wide range of painting applications.
Do you offer technical support or assistance for integrating spindles into existing paint spraying systems?
Yes, we provide technical support and assistance for the integration of our air bearing paint spraying spindles into your existing painting systems. Our experts can guide you through the installation process and help optimise spindle performance for your specific setup.